A library for machine learning and data analysis in R
R Machine Learning (Rml) is a machine learning library for the R programming language that I have begun to refactor from the work I did during my Master's Thesis. Rml is not currently available to the public, but it will be once I have things cleaned up and documented. Stay tuned!!
Rml will include a number of machine learning algorithms with a focus on neural networks, including:
Feedforward networks
Elman style recurrent networks
Echo State Networks
Various optimization algorithms, such as Scaled Conjugate Gradients, RProp, Stochastic Gradient Descent and Alopex
Principal Components Analysis
Linear and Quadratic Discriminant Analysis
Linear Logistic Regression
Autoregressive Models
Screenshots
---

A feedforward network trained with ALOPEX learning to fit a noisy standing sine wave.
---

A feedforward network trained with ALOPEX learning to fit the exclusive or (XOR) function.
---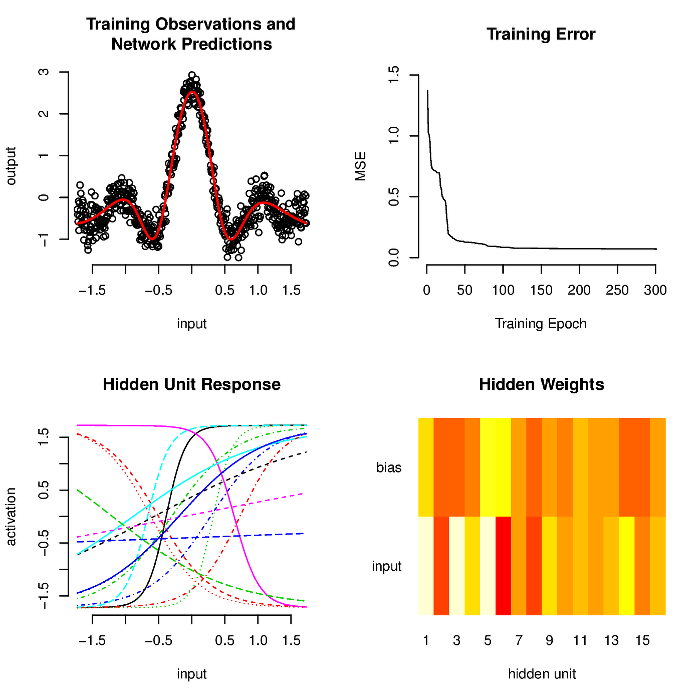 A two-layer feedforward network trained using Scaled Conjugate Gradients (SCG) to fit a noisy sinc function.
---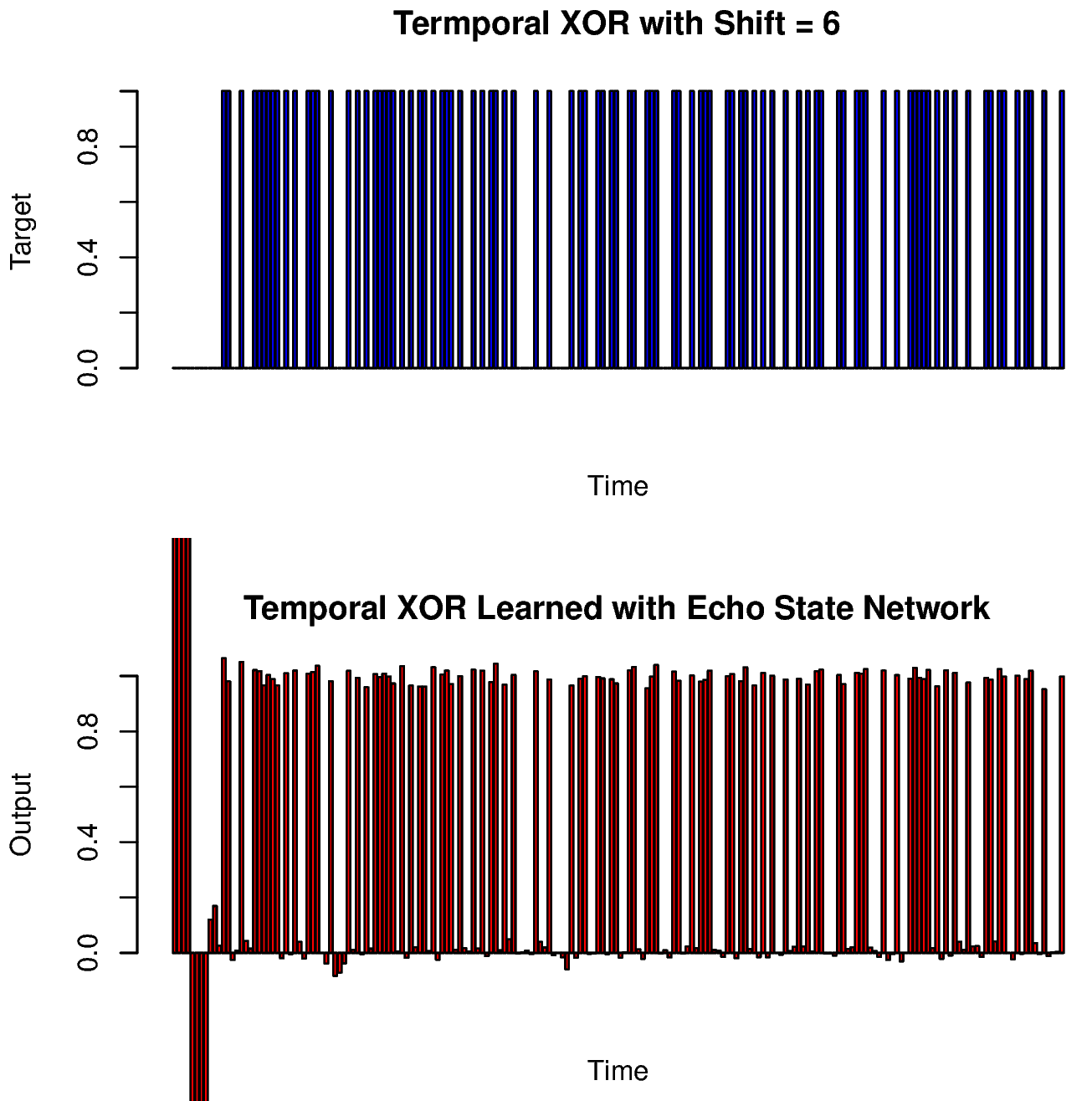 An Echo State Network (ESN) with 500 hidden units solving the temporal XOR problem with a shift of 6. This problem requires both a non-linear transfer function as well as state/memory.